Getting Started with Messente
You have created an account with Messente, what next?
You have your login details and you are ready to start messaging.
Find your API credentials. Only you can see them and they are your personal ID when communicating with Messente. They are situated on the left-hand menu. "Developers" -> "API setup".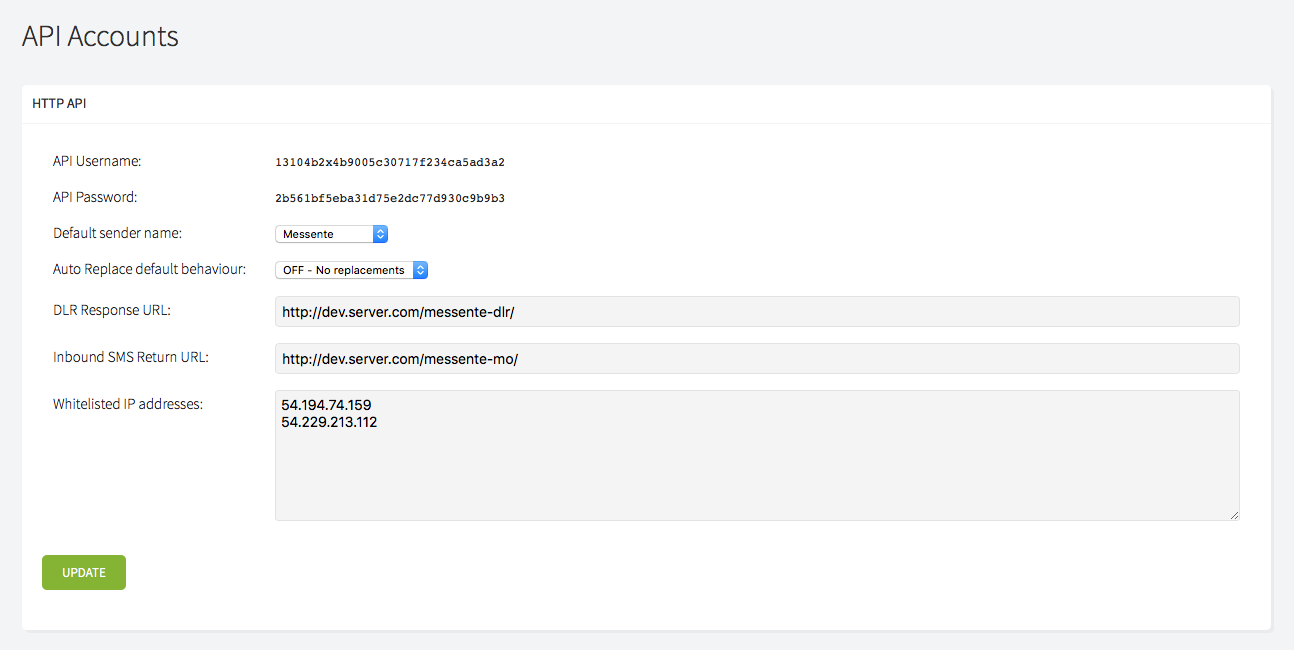 Let's get to know each other!
To rule out any malicious activity, which has grown fairly common in this day and age, we ask you to fill in the company details under your account. This helps us to get to know your business so we can offer the highest level of support and guidance along the way.
This is also one crucial step when choosing your Sender Name. This will be your ID for your clients which they see when the message arrives. Without choosing a sender name you can only test sending messages to your own verified number. To learn more about registering sender names and how to pass the verification process in no time, read here.
Now is the time for testing!
To start testing we will add free credits to your account. You can always ask for them via our web chat. We are more than happy to help you in any way we can.
Integrating our API happens in a few simple steps. For a quickstart guide read here. You can always surf around in our documentation page. From there you can find several tools that can be for a big help.
If you get any issues along the way or your sent messages are not being delivered feel free to contact us with any questions at support@messente.com or via our web chat.
You are all set. Happy messaging!